MONSTA X Live at The Kia Forum 
Shot for 4 Wall Productions​​​​​​​
W

HEN WE WENT ELECTRONIC
​​​​​​​
Performers... 
Drita Kabashi  Tiffany Iris •  

Writer…

Caitlin Saylor Stephens • 

Director…

Meghan Finn 
Songs by...

Caitlin Saylor Stephens and Sarah Frances Caginanese •
Fight Choreographer…

 David Anzuelo • 

Sound Designer… Anthony Dean 

• 

Scenic Designer…

 Skye Morse-Hodgson• 

Videographer and Photographer..

Skye Morse-Hodgson • 

Lighting Designer…

Sarah Johnston • 

Costume Designer:

 Sharne Van Ryneveld 
SUNDANCE 2019 DIRTSCRAPER / U.S.A. 
(Lead Artist: peter burr, Key Collaborators: John Also Bennett, Mark Fingerhut, Porpentine Charity Heartscape, Eric Timothy Carlson, Brandon Blommaert) — An installation simulating an underground structure whose "smart architecture" is overseen by artificial intelligences. Unaware of these entities' control, residents live in ways that that reflect varied economies and class hierarchies. Periodically, this system will interject one of 48 cinematic interludes revealing different facets of life in this decaying arc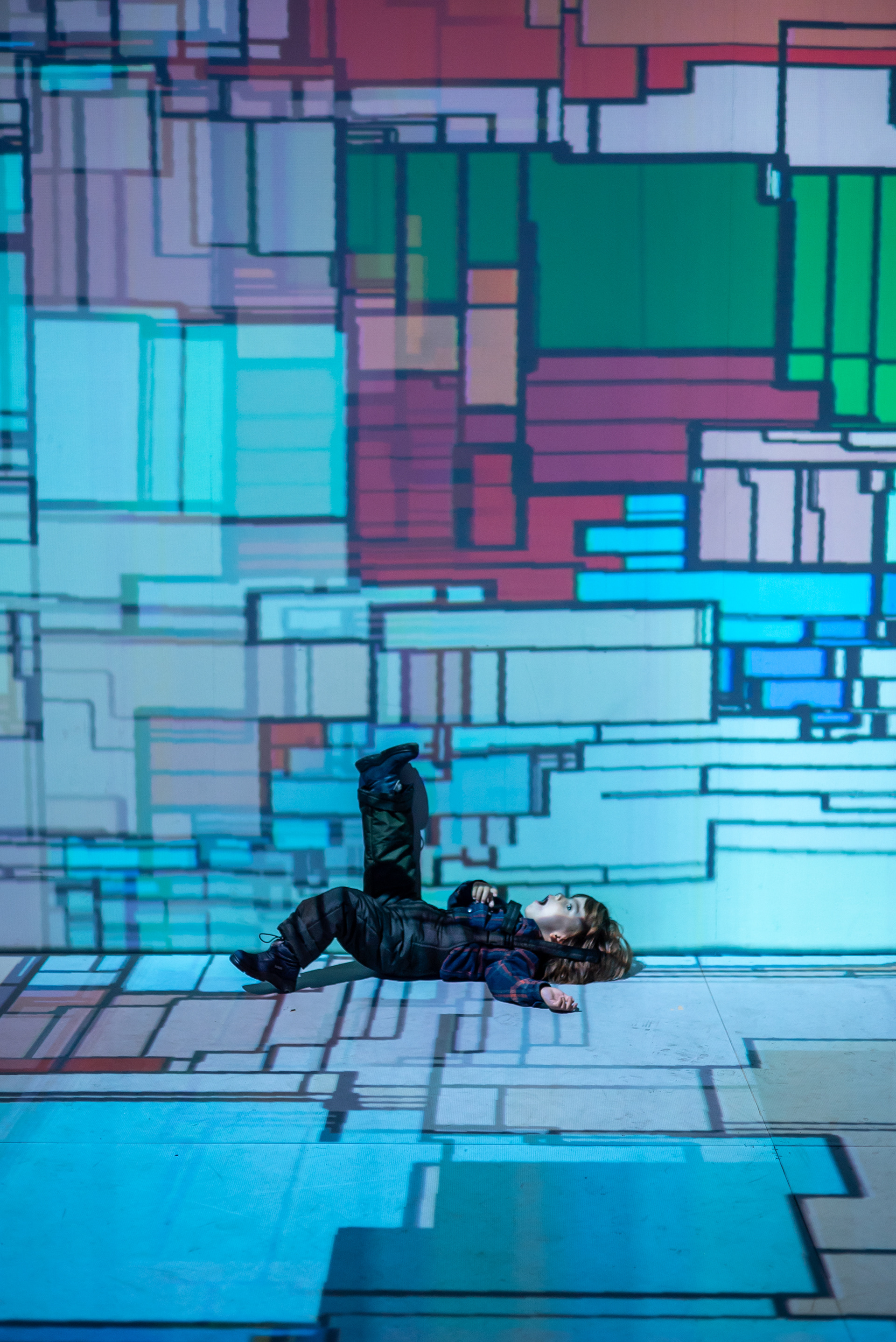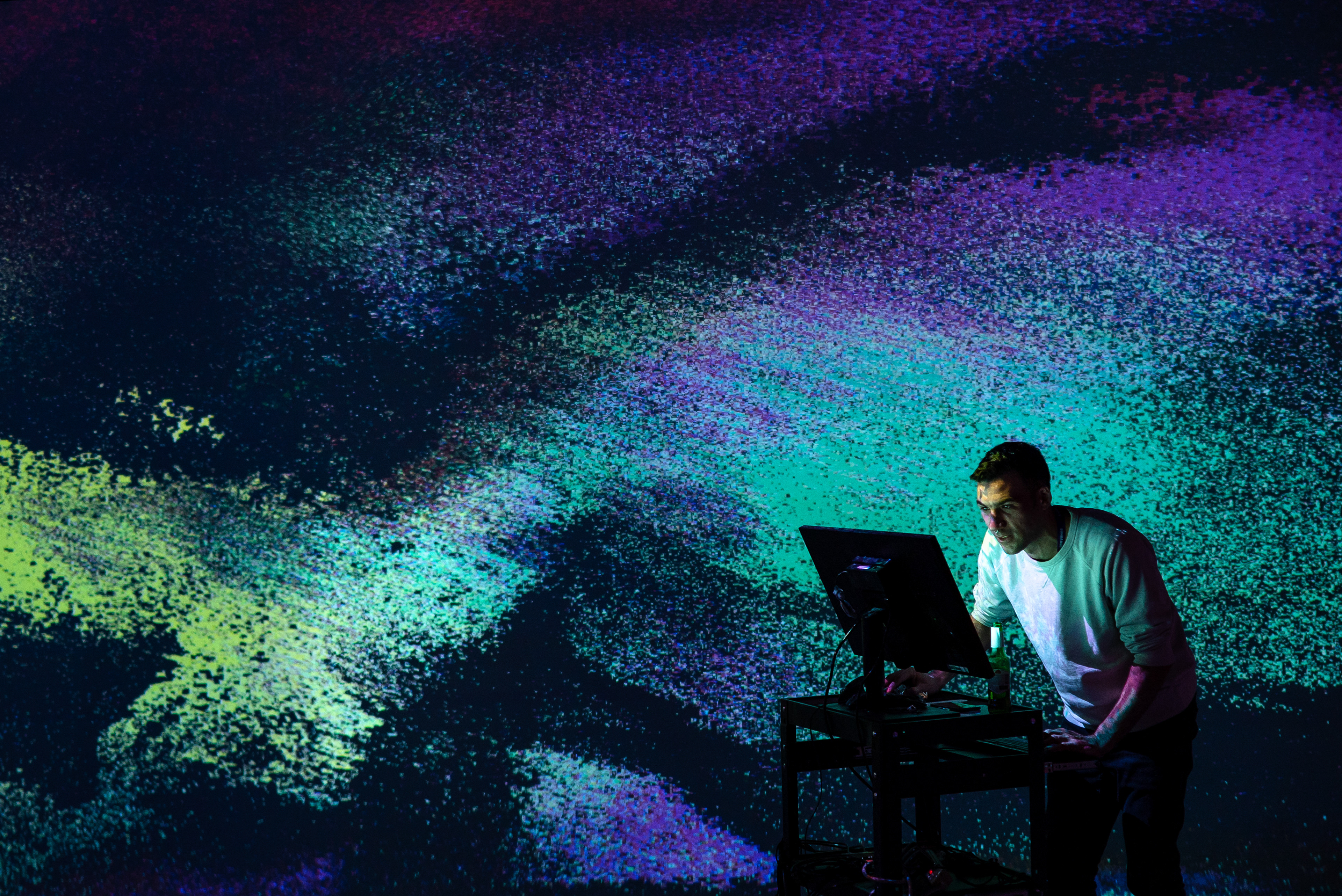 SUNDANCE 2019 analmosh / U.S.A.
(Lead Artist: Matt Romein, Key Collaborators: Oren Shoham, Kevin Cunningham, Jason Batcheller, Skye Morse-Hodgson)— An explosive wash of color and sound bathes audiences in this generative audio visual installation. Dynamic abstract imagery accompanies sample based audio that is programmatically distorted and remixed to match the visuals. Iterative coding allows each instance of the installation to produce unique landscapes while maintaining a cohesive structure
Performers... 

Dean Acree    Catherine Braxton    Alyson Brown    Matthew Brown    Michael BryanVienna Carroll    Natalie Chapman    Marie Donna Davis  
William Delaney    Monica HoweDylan Kammerer    Dexter McKinney    Lionel Macauley    Gio Naarendorp    David Roberts Dhane Ross  Meagan Stevenson    Ken Strauss    Khiry Walker    Lauren White • 

Presenter/Executive Producer…

Kevin Cunningham 3LD Art & Technology Center • 

Writer/Creator/Producer…

James Scruggs • 

Director/ Dramaturg…

Tamilla Woodard • 

Director/Dramaturg…

Kareem Fahmy • 

Associate Producer…

Halle Morse • 

Choreographer…

Andre Zachery • 

Fight Choreographer…

Randall Rodriguez • 

Sound Designer/Composer…

Mark Van Hare • 

Sound Designer…

Melanie West • 

Sound Designer…

Jamie West * 

Scenic Designers (Cabaret)…

Christopher & Justin Swader • 

Scenic Designer (Carnival)…

David Ogle • 

Video Designer…

Cam Vokey • 

Video Design Programmer and Engineer…

Jason Batcheller • 

Videographer and Photographer..

Skye Morse-Hodgson • 

Lighting Designer…

Ayumu Poe Saegusa • 

Costume Designer:

Andreea Mincic • 

Graphic/Web Design…

Yasmin Santana • 

Interactive Video Game Design…

Victor Morales • 

Interactive Video Game Design…

Matt Romein
Performers... 

     Christine Schisano  Nikki Calonge   
• 

Written by…

Billy Burns • 

Created by…

Victor Morales• 

 Producer…

Skye Morse-Hodgson • 
Production Designer…

Andreea Mincic • 

Technical Director…

Becca Key
 • 

Graphic / Web Designer Animator… Yasmin Santana

 • 

Stage Manager.. Amy Bennett

 • 

Additional Software Programming…

Jason Batcheller • 
Live Sound Designer…

Brian Fallon • 
 

Board Operator 

 Kevin Torres • 

Social Media Manager…

Shloka Rathi • 

Interns…

Joel Urena   Kira Samson   Lindsey Ruiz